Guest house A Casa di Mìnola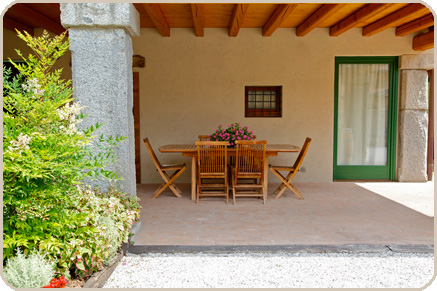 A Casa di Mìnola, is a guest house located in Volciano, a quiet village on the hills surrounding Lake Garda and less than two km away from Salò.
Olive trees, vineyards and parks are surrounding the village. There, you can choose between relaxing strolls or challenging hikes.
A Casa di Mìnola has been recently renovated and is designed to give a friendly welcome to our guests. It is a humble environment with plenty of character. Whether you are staying for pleasure or for business, for one night or one month, you will always be made to feel at home. We welcome you warmly, and with respect for your space. The breakfast, rich in local flavours, is served in our vaulted kitchen.

Who is Mìnola?
Mìnola is the nickname of your host. The name her children have called her by since they were very young. This name is simple, intimate, loving, funny and unique, just like the environment we have created for our guests.